Welcome To Hydrosphere. We have been a leader in environmental and product toxicity testing since 1986.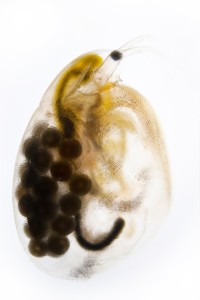 Hydrosphere provides a wide range of toxicity testing services for both marine and freshwater environments, using acute and chronic whole effluent toxicity (WET) tests, toxicity reduction evaluations (TRE), sediment toxicity tests, and product toxicity testing.
We are accredited by the National Environmental Laboratory Accreditation Program (NELAP).
Our accuracy and timeliness has made us the first choice for bioassay and toxicity testing among industrial dischargers, chemical manufacturers, waste water treatment plants, engineering firms, regulatory agencies, analytical laboratories and other organizations across the U.S. We have been a leader in environmental and product toxicity testing since 1986.
Some of the bioassay/toxicity services Hydrosphere Research offers include:
acute and chronic whole effluent toxicity (WET) tests to comply with NPDES permits
product toxicity testing
OECD toxicity testing
oil dispersant toxicity testing
toxicity identifications and reduction evaluations
algae growth potential and nutrient limiting studies
sediment studies
elutriate testing
bioaccumulation studies
reverse osmosis reject water toxicity testing
ion imbalance toxicity evaluations
aquaculture and mariculture research
endocrine disruptor studies
consulting on toxicity issues
Arranging and tracking sub-lab work is about as fun as watching paint dry. It's refreshing to be able to fax over some permit pages to Hydrosphere and say, 'I need to run this.' The kits come within 48 hours, everything is handled accordingly, and the report shows up with a very clear summary page so there is no guessing as to whether the samples passed or failed.
Environmental Services & Permitting, Inc. has used Hydrosphere over the years for several clients and has found them reliable, flexible, and helpful in both conducting and interpreting results of toxicity tests.
Hydrosphere Research has been extremely helpful and professional in helping us address our toxicity issues. They conducted Phase I, II, & III TIE while working closely with our consultants for both regulatory compliance and relief. I'm extremely pleased with Hydrosphere Research's results and service.
"Hydrosphere Research provides excellent service and meets our bioassay test needs with timeliness, professionalism, and flexibility. We have not had to repeat a single test due to unacceptable test criteria. Hydrosphere Research has been responsive to our need for acceptable and appropriate data and likewise to the needs of FDEP. Their mobile bioassay laboratory was adapted to our specific need for a chronic flow through test. These tests were conducted according to our plant's strict timetable and without incident."
Hydrosphere facility has far exceeded my expectations to reassure me that the test results provided to me as a National Pollutant Discharge Elimination System (NPDES) permit requirement are in as much "control" as you can have with the least amount of "interference".
Your explanation of control and interference is not only from what happens inside the lab but also trying to have some control of the outside environment of the entire building. Now that's thinking outside the box!!…literally.
From the initial phone call to set up and confirm the sampling date and begin the process, the preliminary test results your staff provides me with and the support data included in the final report for me is definitely paying attention to detail.
In the future, when I receive a Hydrosphere final report I will remember that there is a great deal more work going on behind the scenes than just looking for the >100% to put on my Discharge Monitoring Report.